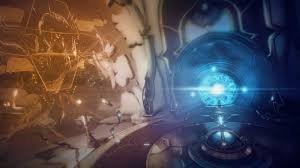 Warframe Challenge (Sanctuary Onslaught)
Community Calendar
Event created by SgtSquirrel34
Not enough people RSVP'd, this event will be postponed until further notice.
Message added by SgtSquirrel34
Event details
Greetings Tenno!
Since Baro Ki'teer won't invite us to his parties we'll make our own. From now until the 8th of March get all your best gear ready for the fight of your life because instead of just going to Zone 8 in Cephelon Simaris' Sanctuary Onslaught you'll be trying to get as far as possible. Will you reach Zone 14? Zone 20? 9000000? Come join us on the 9th to the 10th of March to find out.
To level the playing field a bit there'll be 3 different skill tiers. Each tier's prizes will be the same, 25 plat for each member of the winning team. The tiers are separated as such: Players between the MRs of 0-10 are the first tier, 11-16 are the second tier, and 17+ will be the third tier. 
Teams will be randomly selected, so please RSVP.
Good luck Tenno!
United We Stand
United We Stand started in 2003 under the name Stars and Stripes. Our community has over 13 years of experience within the Battlefield franchise. Now, our community supports a diverse selection of gaming titles including: Escape from Tarkov, DayZ, PUBG, Star Citizen, and Siege to name a few. Come hang out, make new friends and enjoy your time with our united internationally supported gaming community!
Powered By