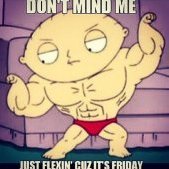 Just an idea. Maybe some kind of trade zone on the map?
Started by GetStronger,

7 posts in this topic
Create an account or sign in to comment
You need to be a member in order to leave a comment
Sign in
Already have an account? Sign in here.
Sign In Now
---
United We Stand
United We Stand started in 2003 under the name Stars and Stripes. With over 13 years of experience within the Battlefield Series. The community has now driven into a diverse application of different games including Star Citizen, DayZ, and ARK, Siege to name a few. Come hang out and enjoy all your time with United We Stand Gaming Community.
Powered By